Home Automation Ideas. The concept of a home automation technology has existed since decades ago. However, it was not until the Internet-of-Things advances that allow this concept to be widely available for homeowners. Before that, only certain groups of people could afford this system due to the high cost then. By 2012, home automation installations reached 1,5 million houses in the United States.
Nowadays, the term 'smart house,' which means a house adopting home automation technology, is becoming more popular. In general, home automation systems are practically improving a lot of household aspects to help people. Indeed, there are plenty of possibilities regarding how one can customize home automation for their living space. Do you find it intriguing by any chance? This article should be helpful to give you more insight and ideas about automation technology in your home.
Read also: Amazing Kids Room Design 2020
What is home automation?
Basically, home automation is an Internet-of-Things technology that allows you to take control of your various household appliances remotely. That means you can easily access electronic functions set up in your home anywhere. Those devices should be able to connect in a network. So, as long as you can connect to the Internet, you can automate them simply by using your mobile gadget.
Why do I need home automation?
Imagine with all the appliances in your house; it must have been a workload to maintain everything to function accordingly. Not to mention your expectations towards these devices to meet your needs at a convenient time. For solving this, home automation offers a way your needs are met comfortably with less worry about maintenance. In a way, home automation gives the best of your home experience.
Take a thermostat control for an example, as the automation settings are on your smartphone. Most importantly, you may benefit from it as you come home to a perfect temperature every time. Furthermore, you can reduce the risk of waste by switching them on or off at the right time. That's only just for thermostat control. Nevertheless, when more features are in control, it would be impactful.
Home automation takes down a thing to worry about so you can shift your focus into other things. That also includes giving better protection to your home since it provides updates on your house condition. Therefore it does not just improve the efficiency of using the feature. Instead, it also improves your quality of life quality and upgrades the comfort level of living.
How is the cost of home automation?
As estimated by early experts.net, to install home automation, one can spend from $565 to $2300. Initially, you will need to install the wireless protocol in your house as the prerequisite of home automation. For example, Wi-Fi may cost $300 to $650. Then, there are other basic costs for controllers and compatible devices, which vary according to your preference. Also, worth to be noted that the first time you activate home automation, you need to pay the fee that ranges from $200 to $500. The cloud automation fee ranges between $180 and $300. Apart from that, the monthly services can cost you around $35 to $75.
Home automation features:
Efficiency and convenience in home management are the ultimate goals that make people shift to home automation. Homeowners believe that it provides a certain way to fulfil their needs to live more comfortably. In order to achieve that goal, home automation systems perform key features such as the following.
1. Resource-sharing
Home automation is an integrated system of electronic household devices to provide information for you within a shared resource. This makes interoperability between devices possible for you to control. After all, knowing how complex it must be, this is what is so intriguing about home automation.
2. Protections
Homeowners should feel secure at all times. Home automation comes with layers of protection for the system to handle unwanted conditions. That includes having back-up protection when the electricity goes off.
3. Access remotely
The capability to remotely automate home devices is by far what most people love about this system. Even if you are not physically at home, you still gain control and monitor the house conveniently. This feature allows time and energy-saving since you can communicate changes for your devices in an instant.
4. Expansion and upgrades
Importantly, your home automation should support if you decide to make changes to your house later on. It could be when you build an additional living space or add a new electronic feature you need in the house. Similarly, system upgrades are just as necessary. As we know, technology is evolving and advancing, so is your home automation system. Therefore, knowing you can keep up with the latest update is what home automation also focuses on.
5. Customization
Undoubtedly, individual needs can be different according to their own style of living. Needless to say, the house would need a different arrangement to accommodate them. The ability of home automation that customize to the user's specific needs is why it is convenient.
Smart Home Automation Ideas
A smart house is not merely a space you live in. Rather, it serves you an accommodation to your needs to some extent, which helps you to own a lifestyle of your preference. Nevertheless, you'd need some smart ideas to know what you need and how it would help you. Therefore, here are several ideas on starting smart home automation for your space.
1. Wireless Router
Primarily, a wireless router is the first thing a homeowner checks off of their list. A Wi-Fi router is what makes home automation possible for many houses in the first place. Ensure the essential features on the router, as you will use this for home automation. The router should be compatible to cover every area of your house and has stable performance. Not to mention the speed that ensures the system can go smoothly.
2. Smart Light Bulb
For many people, setting the scene in the house is helpful to create a consistent routine. The utility of smart light bulbs in the house can follow you in your scheduled time. For instance, the light's on when it is time for you to wake up and off when it is time for you to rest at night. Not only that but using a smart light bulb that connects you through a hub, helps you monitor daily usage so you can be more aware of electrical expenditure.
3. Smart Security Cam
It is a relief to leave the house, knowing it is adequately protected. Having smart security cams are one way to make sure the kids are home and okay even if you are away. You can rely on smart security cams to provide you with updated information and real-time pictures remotely. Some smart security cams have a night-vision feature and even motion detection to get a more unobstructed view of the house.
4. Smart Security System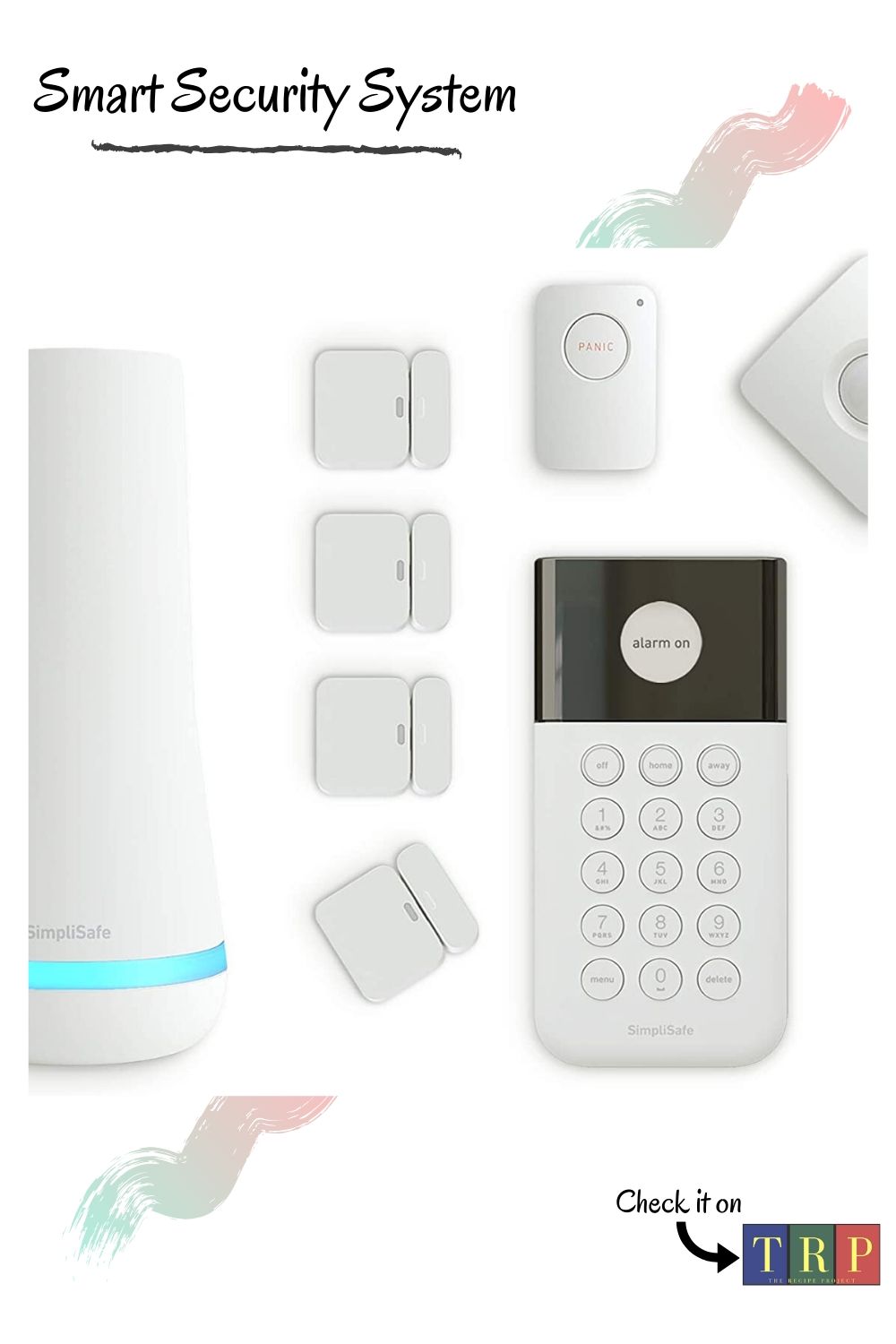 In accordance with the previous smart security feature, it's necessary to update the overall security system into integrated automation. Improve the safety of your house with a security alarm that quickly dispatches the police, medics, or fire department. Your security system should keep your family protected 24/7 with back-ups for many situations.
5. Amazon Echo Show
You know Alexa, the virtual assistant from Amazon technology that performs as a smart-home hub. So Alexa helps you manage home automation via voice-command. Echo Show is similar, yet it does not just respond in audio, it gives you visuals too. Then, Echo Show supports you to engage interactively with video chat, and entertain you by showing videos or movies. Last, Echo Show also helps you in house security as you can ask Alexa to view the security cameras' records.
6. Smart Indoor Cam
Morvelli is the smart surveillance camera from Sony. It supports remote monitoring and also allows two-way audio so you can talk and hear from the room. The camera has a built-in microphone and speaker that connects you in a Smart Life app installed in your device. Parents can watch over the baby or talk to the kids while they are not in the same room.
7. Wireless Doorbell
With a wireless doorbell, you'd know there's someone at the door from a longer range in your big house. The notification will get you in a ringing tone that you can adjust how loud the volume you'd hear. It is easy to set up for an effective function.
8. Smart Touchscreen Thermostat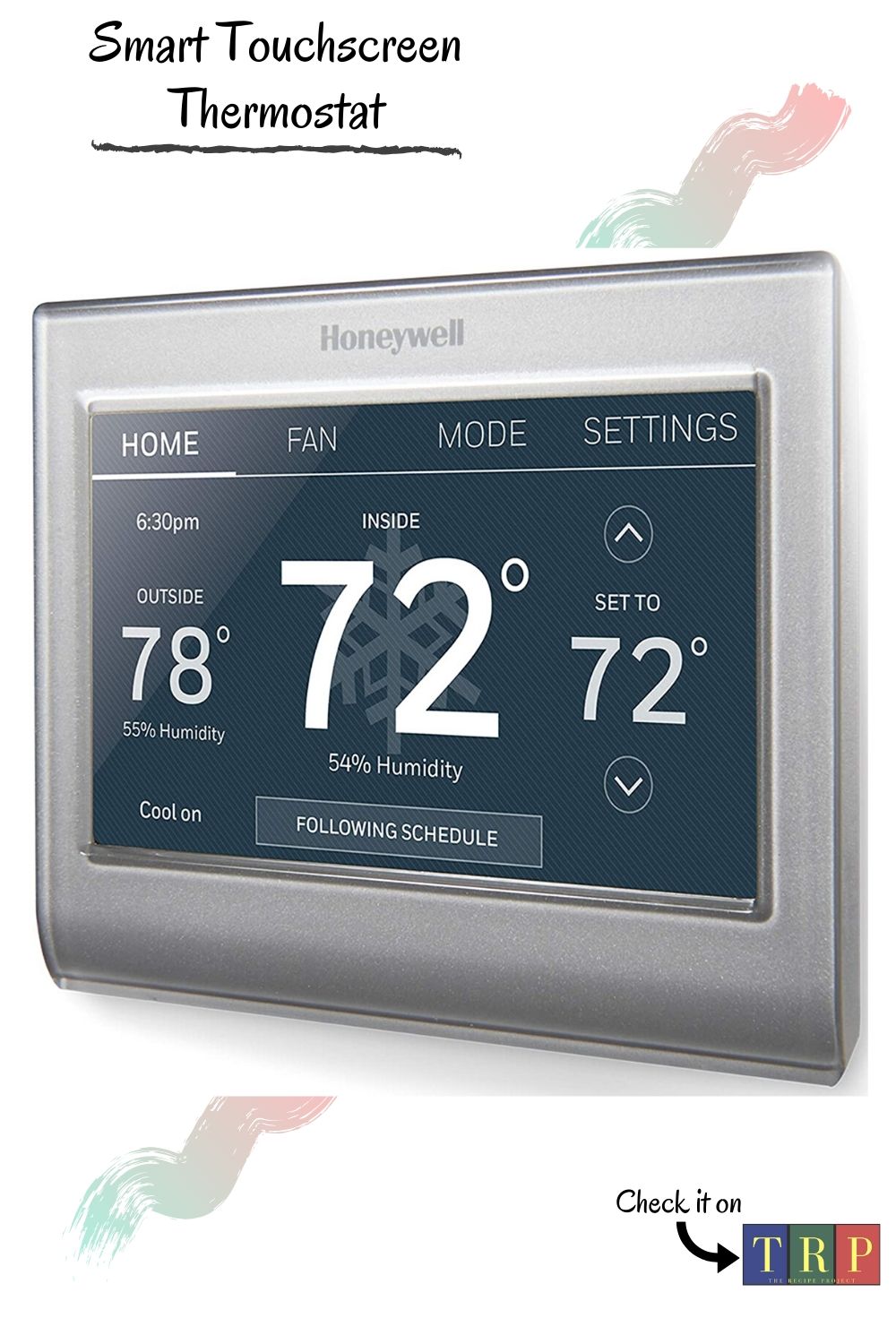 This smart thermostat is compatible to operate with the aid of smart hubs like Google Home Hub. Apart from that, this thermostat has a touchscreen display that shows temperature, humidity level and the weather for you. Moreover, it gives you a reminder to change air filters or humidifier pad, also warnings of low or high temperature.
9. Smart Light Switch
You can operate this smart in-wall light switch by two methods. One, you can voice-command via your smart house hub through Alexa or Google Assistant. Or two, you can flip the switch using the remote control that other family members also can share. Furthermore, the light switch has a timer that you can set which time to turn the lights off or on.
10. Smart Power Strip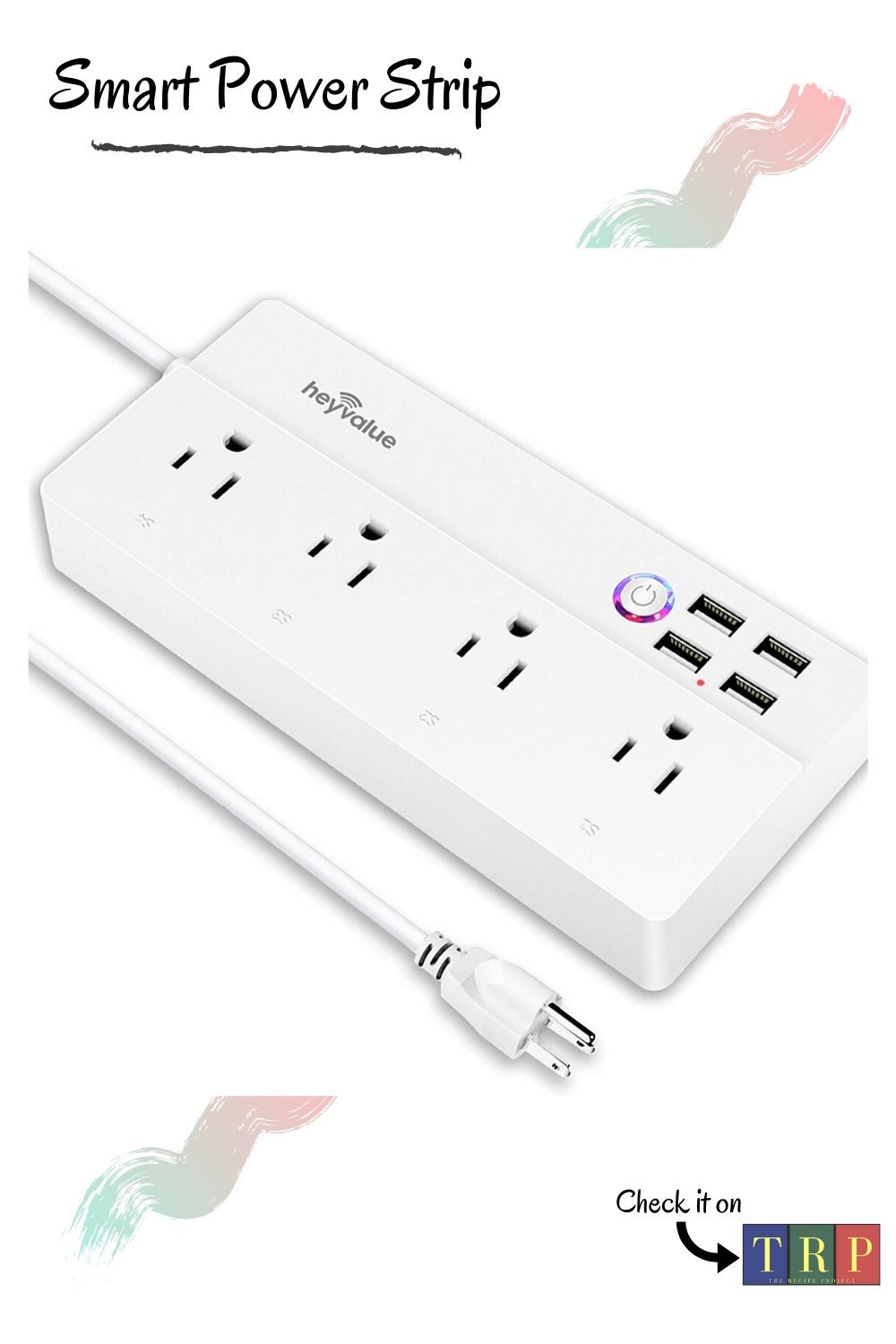 Using this smart power strip, you can no longer worry about turning off house appliances from the couch. This power strip connects to your Wi-Fi so you can control this via Smart Life app. Besides that, it has four outlets in addition to four USB ports that support fast-charging your smartphone. The outlets easily connect with the appliances you plugged in and sync it with the hub.
Best Home Automation Ideas
Home automation has been around and popular to households all over the States. So actually what are the home automation features that most households enjoy? Here are the top five ideas based on sales and ratings on Amazon that are popular for home automation.
1. Nest Learning Thermostat
Generally, everyone is all for energy-saving appliances that would eventually lower the house's overall expenses. Nest Learning Thermostat claims to save heating and cooling bills up to 12% and 15% consecutively. This thermostat learns the pattern of your temperature preferences for a week and auto-schedule itself accordingly. Most importantly, it automatically turns off when no one's home for energy-saving.
2. YI 1080p Home Camera
With 68% of more than 2,600 buyers giving 5-star ratings, this security camera is one of the best buys. The camera has 112-degrees wide lens with 1080p resolution to give you a clear view. Importantly, it connects to the YI cloud to store the records with no storage limit. Furthermore, it has baby crying detection, supports two-way audio and motion detector.
3. BOND
BOND lets you control electronic devices simply in a click on your smartphone. BOND can integrate up to 30 devices, including ceiling fan, fireplace, light, and other smart appliances. Interestingly, people love this for its practicality from the set up to the operation and works with Alexa and Google. So you can use voice-command to control the appliances you've had and turn them into a smart house.
4. BESTEK Power Strip
Out of the ordinary, BESTEK is a power strip tower with eight outlets and six USB charging ports. It is space-efficient, portable with a 6-feet extension cord. On top of that, it ensures the protection for all devices plugged.
5. TaoTronics Smart Humidifier
People find humidifiers essential to their health for better sleep and relieve them from cough and congestion. This TaoTronics smart humidifier supports voice-control through Alexa or Google and smartphone Sun Home apps. Moreover, it has ultrasonic technology which gives it super quiet operation under 36dB working noise.
Cool Home Automation Ideas
You have known the basic features of home automation you need for a start. Then we already cover you with some best home automation products based on Amazon ratings. Now is the time for some more ideas that are inclining towards the innovative, sophisticated side. Here are various cool ideas for advanced home automation at your house.
1. AICase Light Switch
What's special about this light arrangement is that it can turn any bulb into smart light in the house. The mechanism is in the bulb holder that pairs with the wireless switch. It is a practical, quick and smart solution.
2. Hercules Tuff Charging Station
Charging stations used to be messy with sometimes tangled up cords. Hercules Tuff offers a solution to an organized six sockets charging station for your phones or tablets. It includes 4 Apple Lightning cables, a Type-C cable and a micro USB cable. What's more, it is portable and has a classy, sleek design.
3. NiteBird TV Backlight
This backlight for TV offers a better viewing experience while you watch TV and help lower the risk of eye fatigue. Moreover, it has a built-in music that synchronizes to the LED light strip. It is colourful and bright. It is smart because it connects to Wi-Fi and voice-control via Alexa for easy setup changes.
4. Dome Water Valve
This water valve automatically stops the flow when it detects any leaks to avoid water leakage. It will send you the notification if there's a leak and that the leakage has been shut. You can control the valve using your smartphone while it integrates with the smart hub.
5. Hamilton Beach Coffee Maker
Enjoy your morning coffee with ease using this smart coffee maker. This coffee maker synchronizes with your routine so you'll wake up to a freshly brewed coffee. You can operate it using Alexa and automatically will shut off the heating pad after 2 hours.
6. Philips Wall Lantern
Are you bored of white lanterns for decorating the outdoors? This Philips Hue Econic has white and colour lights, perfect for making a remarkable glow in the yard. Voice-control activates this light using Philips Hue Hub or voice assistant. This lantern allows the house to get a sunset or sunrise preset to match the dim light.
7. LEVOIT Air Purifier
You don't just get a purified air with this machine. Via the VeSync app in your smartphone, you can check the air quality in the room. Moreover, you can set the timer and schedule for the air purifier to operate in time without a hitch. It also has built-in lighting, switches and even massages.
8. Amazon Echo Plus
This sought-after smart speaker from Amazon lets you enjoy audio with the best experience. It supports the Zigbee hub that is necessary for creating a smart house environment. With Alexa home automation to assist you, you can do more tasks efficiently while being entertained.
9. ATOMI Smart Diffuser
Nowadays, what is it that your smartphone can't help control? ATOMI diffuser is Internet-connected aromatherapy that diffuses essential oils for your relaxing treatment. Your smartphone can control this diffuser by installing the ATOMI smart app and also can be activated by voice command. Additionally, this diffuser also acts as a humidifier and a nightlight.
10. Apple TV 4K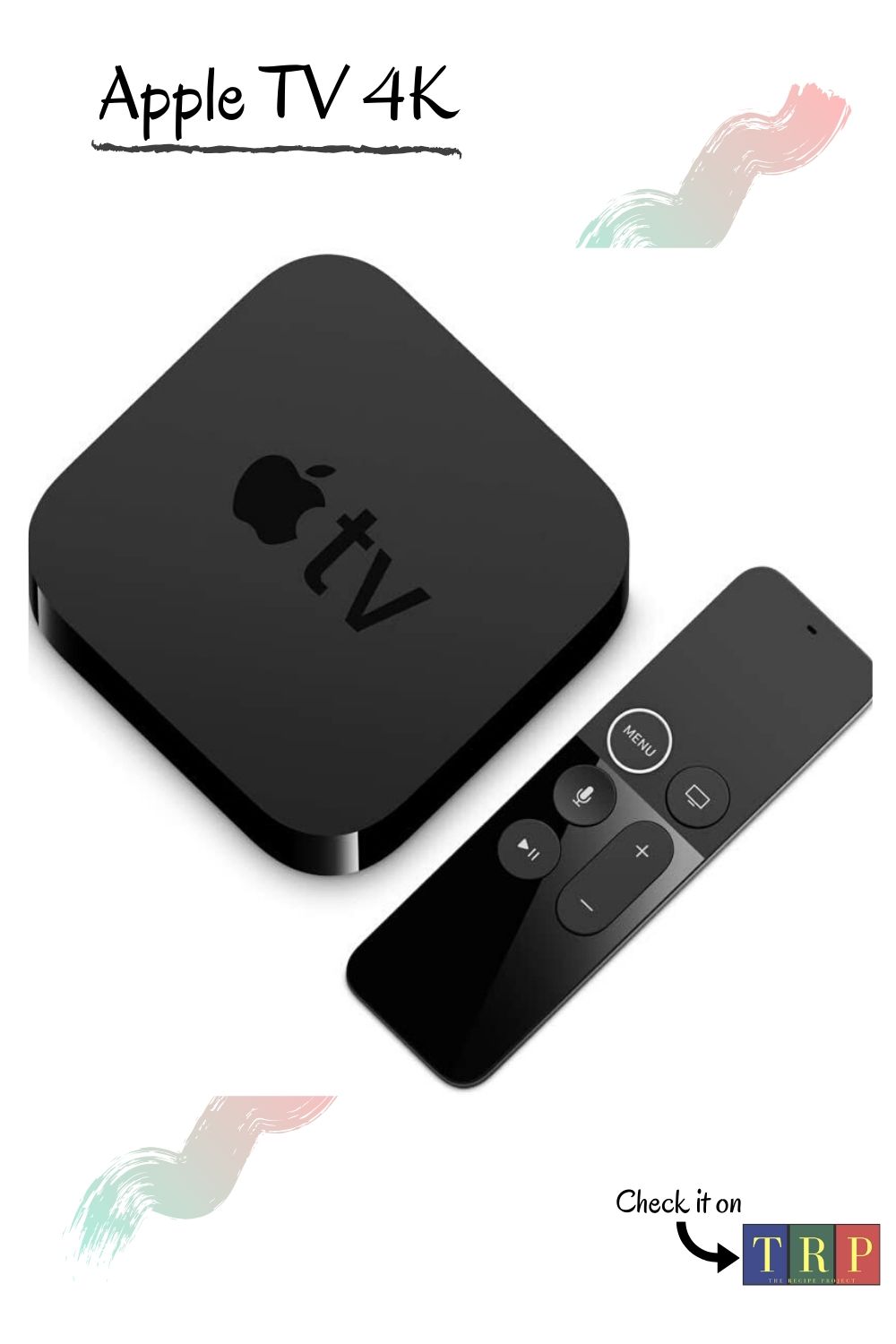 Watch movies with maximum enjoyment for a cinematic experience just inside your house using this device. You can search your favourite contents to watch by asking Siri to find you the one. It also synchronizes with our iPhone to watch moments from your gallery on the bigger screen.
Conclusion
In summary, there are various home automation project ideas you can do to improve the way you live. The features that are time-saving and energy-efficient are indispensable to achieve a productive life. These ideas come up as a solution for people so they can focus on something that really matters. The less you worry about something in your home, the more time you can give for what it's worth.